California Recovery Center
California Recovery Center is a licensed alcohol and drug treatment provider in Northern California. We base our philosophy on the belief that all our residents are unique individuals who hold the ability to lead successful, fulfilling lives.
Understanding Substance Abuse in the Workplace
Today there are nearly twenty-one million Americans who struggle with addiction. Although many may realize they need treatment or perhaps want to seek treatment, there are often barriers to doing so. For some, a significant obstacle is the simple fact that they are working professionals. They cannot take time off from their employment or time away from their business to seek substance abuse treatment in a program like Cal Recovery's drug rehab in Roseville, California. Depending on their unique obligations, they could be concerned about losing their employment should their employer learn of their addiction. Others may be concerned about how their business will operate without them in the office.  These are among the common concerns for high-level professionals in the business community, including Chief Executive Officers (CEOs), Chief Financial Officers (CFO's), and Chief Operating Officers (COO's). Rehab programs explicitly designed around the needs of executives and working professionals provide the opportunity to work towards sobriety while creating a minimal impact on both your personal and professional lives. 
Looking to speak to someone right now?
Get the Help You Need Right Now
How to Know If Someone is Addicted?
How Can Clients Look Forward to Feeling When They Leave Our Rehab for Professionals?
Addiction treatment, while an essential first step, does not conclude your recovery journey. Addiction is a lifelong disease that requires ongoing commitment and dedication to sobriety and recovery. An essential part of continuing recovery is comprehensive aftercare planning. When leaving California Recovery Center, we hope clients feel empowered, hopeful, confident, educated, informed, supported. We also provide ongoing support to our alumni by ensuring they have access to ongoing support both through our therapy provider and within their communities. Vital aftercare program components such as support groups, individual therapy sessions, and sober living activities help program alumni stay focused on their recovery. 
What to Expect When Entering Our Unique Rehab for Professionals
When many people think of someone who struggles with addiction, they do not picture executives or professionals like doctors and lawyers. Perhaps these preconceived perceptions are centered around many long-standing stigmas that surround addiction. It is important to note that addiction does not discriminate. It does not care about age, religion, social status, economic stability, or any other demographic. It can and does affect anyone at any time. Statistics show that Americans with a college education who fall into the "upper income" category are more likely to drink alcohol than others. Research indicates that 78% of those who earn more than $75,000 annually struggle with problem drinking, whereas only 45% with an income lower than $30,000 share the same difficulties. Surveys conducted by the Substance Abuse and Mental Health Services Administration (SAMHSA) also indicate lawyers, doctors, managerial professionals, emergency services workers all struggle with drug and alcohol use to varying degrees; in some cases, as many as 25% of a particular employment category. 
There are many addiction treatment programs across the nation. While all are expected to adhere to specific regulatory regulations, they all offer different treatment models, benefits, and amenities. Research is essential to choosing the right program for your needs. When looking into various executive rehab facilities, it is important to make sure the program provides the features you are looking for, such as computer access, a private bedroom, gourmet meals, and meeting spaces. It is also essential to look for a facility that offers individualized, custom treatment programs as opposed to a single program for all clients provided in a setting where you feel safe, comfortable and welcomed. 
At Cal Recovery, clients can expect to be greeted with attentive warmth and compassion by all members of our team. We will explain and guide you through the next steps on your treatment journey. For most, these include the intake process, program rules, and expectations, creating a safe and welcoming environment answering all concerns and questions that you may have. 
By taking these first necessary steps, it builds trust and rapport, comfort and understanding from a team that is non-bias and non-judgmental, and begins the building of relationships with staff from the moment you enter treatment.
Detoxification
Detoxification cleanses the body from toxins brought by long periods of alcohol or substance use. We provide 24/7 support and close monitoring for 5-10 days depending on what our clients are detoxing off of.
Residential Inpatient
Once clients have detoxed from substances, our residential treatment program provides continued 24/7 care where clients are offered individual, group, family, and trauma therapy through an individualized plan.
Outpatient programs
Outpatient treatment comprises different programs where the patient visits a treatment center or via telehealth on certain days of the week. Those opting for outpatient rehab do not stay in the facility throughout the treatment.
Luxury addiction treatment in california
How is CRC Distinct from Other Professional Rehabs?
Unique and Individualized treatment with Fewer Patients
California Recovery Center focuses on individualized treatment. Our therapeutic directions are based upon the clients' expressed desires and needs. We value the collaboration between client and therapist to individualize the therapy, treatment, and needs. Executive rehab programs design treatment programs using a combination of evidence-based traditional therapy techniques and high-end luxury services amenities, including yoga, spas, gourmet meals, and larger, private rooms.
Professional Treatment Services in a Luxury Setting
Executive rehab programs often have fewer clients and a higher staff-to-client ratio. This provides a higher level of care and more opportunities for one-to-one support from your treatment team. Our Northern California Rehab offers boutique-style flexibility and builds smaller groups to allow more individualized care. This ensures the collaborative development of a treatment plan and the resulting focus for group topics and focus.
Essential Business Amenities and Confidentiality
For many professionals, choosing to attend rehab comes with challenges and concerns not only about confidentiality but how to continue moving their business forward while they take time to heal. Confidentiality is a requirement of all treatment programs, whether traditional or executive rehab. The only people who know about a client's attendance at a rehab program are the individual, their doctors, and anyone they choose to share their experience and story with. We understand access to business amenities is essential for clients who choose an addiction rehab for professionals. Through the help, discretion, and guidance of the clinician, clients may have the ability to be supported with business and personal obligations outside of treatment.
Find Out If Your Insurance Will Cover the Cost of Treatment.
We work with most major insurance carriers.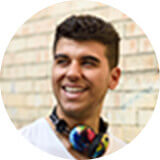 "Outstanding team of professionals, in-depth counseling, and support. Highly recommend!"
A New Approach to addiction treatment
Let California Recovery Center Change Every Aspect of Your Life
Across the United States, there are thousands of addiction treatment programs of various kinds. Not every program provides executive-level treatment services and amenities. Researching and finding a program that offers the level of services and amenities you are looking for can be time-consuming and challenging, especially if you are unsure where to begin. We understand that addiction treatment is the most effective and successful when you are able to actively participate in and complete the entire treatment program. Unfortunately, as many as seventy percent of those who seek treatment leave before the program is complete. The inability to complete addiction treatment leads to recovery challenges and increased relapse rates. One of the primary reasons for this is comfort. At California Recovery Center, we want each client to feel accepted and valued exactly where they are. We treat them with mutual respect, genuine care, and compassion. Providing luxury benefits and executive amenities as part of our comprehensive treatment program helps our clients complete their treatment programs and achieve their sobriety and recovery goals. 
At our inpatient drug rehab in California, we offer conveniences that may not be available in small or public treatment programs, such as individualized attention, high doctor-client ratios, privacy, continued access to technology, visitors, and five-star meals. While none of these benefits or amenities are essential to defeating addiction, they may improve individual success rates in those who seek addiction treatment in a private, more comfortable setting. The goal is for you to achieve long-term sobriety. We meet you where they are at and help increase your mental and emotional well-being. We define and work towards a future of sobriety and increased well-being, improved health, and wellness. We do this by having a complete understanding of your addiction and the addiction process.
If you are ready to seek addiction treatment and are looking for a high-end, luxury rehab that caters to the unique needs of professionals and executives, look no further than Cal Recovery Center in Roseville, California. There will never be a better day than today to begin your recovery journey. 
California Recovery Center is a trusted drug & alcohol treatment center in Northern California that offers hope & sustainability when seeking recovery.