California Recovery Center
Substance Abuse in the Workplace
California Recovery Center is a licensed alcohol and drug treatment provider in Northern California. We base our philosophy on the belief that all our residents are unique individuals who hold the ability to lead successful, fulfilling lives.
Understanding Addiction in the Workplace
Introduction to Drug and Alcohol Addiction at Work
There are many expectations characterized by an employee in a workplace including focus, alertness, timeliness, and attention to detail. An impairment to these qualities by an employee may cause mistakes to happen and can generally interfere with the accuracy, efficiency and quality of work done by that specific employee, which can then begin to affect the overall workplace and how it operates. Although missing deadlines and lack of focus can be problematic at a place of work, it is important for employers and managers to have empathy and patience, and truly look into the problem at hand instead of making quick, uninformed decisions regarding their employee's fate at the company. Addiction is a disease, not a choice, and although it may not be safe for those under the influence to be making impaired decisions at work, it also does not call for an immediate firing. 
According to the National Safety Council, nationally almost 9% of working adults have substance use disorder. Higher rates of substance use disorders are found in industries with younger, male-dominated workforces, such as construction and mining, and other industries with higher than average rates include entertainment and food service businesses where employees have easy access to alcohol. Professions that include long hours and those that involve shift work are also commonly associated with substance use disorder as well. Although prevalent and more common in specific industries/work environments, substance abuse in the workplace can be found in workers from any and all industries.
Supervisors who find that their employee may be suffering from substance use disorder should not be quick to make firing decisions. Employers should take proper precautions and do their due diligence in seeking resolutions that do not involve quick, ill-informed judgements about their employee. This can be a dangerous way to approach someone who is suffering from substance use disorder, and although abusing drugs or alcohol at work can be a danger to those around them, it does not mean that they cannot come back to work clear-headed with time off and rehabilitation. It is important for employers to take this into consideration when evaluating the job status of their employee who is in clear need of help. 
Substances commonly abused among professionals include alcohol, marijuana, cocaine, and prescription drugs. At least 11% of people fatally injured in the workplace were drinking on the job. Drug addiction in the workplace is unfortunately overwhelmingly common, therefore it is important to address these issues correctly when it starts to affect your place of work. The workplace is meant to feel like a safe space, and when it is infiltrated by someone suffering from substance abuse problems, it can affect more than just that one employee. California Recovery Center urges employers to help their workers seek care at rehabilitation facilities and treatment centers where they can safely get the help that they need.
Looking to speak to someone right now?
Get the Help You Need Right Now
How to Know If Someone is Addicted?
Signs of Substance Abuse in the Workplace
According to the National Council on Alcohol and Drug Dependency, of the ~14 million people who suffer from substance use disorder, 70% of them are employed. Substance and alcohol abuse in the workplace affect everything including office dynamics, productivity levels and can cause injuries and even fatalities. Most people who are suffering from addiction hide the drug use from their coworkers and employers, however there are some signs that may be indicative of a problem. 
Some signs of substance abuse in the workplace include: 
Showing up late to work

Excessive tardiness or absenteeism 

Decline in personal appearance and rejecting personal hygiene

Physical symptoms such as bloodshot eyes, dilated pupils, tremors, shaking, or sweating, mood changes

Withdrawing from activities with co-workers

Acting out

Taking multiple daily trips to the bathroom

Taking time off for vague reasons or family problems

Openly talking about money problems

Complaining about failing relationships at home

Sleeping at work
It is important for managers to always be observant and aware of their employee's state of being because it is not always easy to spot these negative trends. When changes in employee behavior begin to affect performance or other workers, it is time to intervene.
The consequences of addiction at work
The Effects of Substance Abuse in the Workplace
Recognizing an employee's drug use is not an easy task. When one employee has a problem with substance abuse, it can affect the whole work group and can change how the team operates.  An addiction problem for one employee often impacts the lives of their coworkers as well. Coworkers may end up picking up slack when an impaired colleague is absent due to substance abuse issues. There may end up being extra assignments for the coworkers to have to manage in the absence of their colleague that may bring about increased hours, long nights, lack of sleep and increased stress. This can also lead to a more hostile work environment where other workers start to feel underappreciated and underpaid for the increased workload they may be taking on, and this can impact the overall productivity and attitude of the team. Once negativity starts to seep into the workplace, it can become a toxic environment that starts to affect the lives of many employees, rather than just the one. The effects of substance abuse in the workplace can become bigger than the initial problem. This is why it is important to address the issue of substance abuse in the workplace head on.
Detoxification
Detoxification cleanses the body from toxins brought by long periods of alcohol or substance use. We provide 24/7 support and close monitoring for 5-10 days depending on what our clients are detoxing off of.
Residential Inpatient
Once clients have detoxed from substances, our residential treatment program provides continued 24/7 care where clients are offered individual, group, family, and trauma therapy through an individualized plan.
Outpatient Programs
Outpatient treatment comprises different programs where the patient visits a treatment center or via telehealth on certain days of the week. Those opting for outpatient rehab do not stay in the facility throughout the treatment.
Luxury addiction treatment in california
How To Help an Employee Who Is an Addict
As a manager, it is important to recognize and address these issues head on by taking action when these problems come to the surface. As the employer, there are several steps you can take. First, it is important to document the behaviors and actions of the employee that may indicate an addiction problem. It is important to have these behavioral patterns in writing and to confirm these observations with another supervisor if possible. 
After observing the employee and taking detailed notes, it is time to confront the employee about your observations. It is important to have this conversation in a constructive manner by taking a calm yet firm approach to the conversation and to make it clear that you are not trying to get involved in the personal problems of the employee or trying to be judgmental of their lifestyle. Before having this conversation, it would also be smart to consult with an experienced counselor who can offer up talking points as well as facilities you can speak about that may be of help to the employee. Being proactive about the situation and presenting potential solutions can help you come off as a resource for your employee rather than their boss who they do not feel comfortable discussing their issues with due to the fear of being fired. It is important to offer help and assistance rather than firing the employee right off the bat offering them no chance of reconciliation in the future.
Find Out If Your Insurance Will Cover the Cost of Treatment.
We work with most major insurance carriers.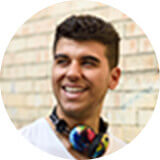 "Outstanding team of professionals, in-depth counseling, and support. Highly recommend!"
A New Approach to addiction treatment
How CRC Can Help
Empower Employees
California Recovery Center can be an extremely helpful solution for those suffering from drug addiction in the workplace. California Recovery Center is a licensed alcohol and drug treatment provider located in Roseville, California. Our addiction treatment center in Northern California believes in the philosophy that all of our residents are unique individuals who have the ability to lead successful, fulfilling lives. 
Our treatment center offers several different methods including educational groups, process groups, SUD assessments, biopsychosocial-spiritual assessments, treatment planning, relapse prevention planning, discharge planning, and case management. The therapies that we offer include Cognitive Behavioral Therapy, Dialectical Behavioral Therapy, Individual Therapy, Group Therapy, Relapse Prevention, Life Skills Training, Anger Management, Yoga, Mindfulness, Meditation and Art Therapy. The therapies we offer are in place to help employees suffering from substance abuse problems by getting to the root of the problem, working one on one to understand the problem, detoxing from the substance and coming out of our facilities feeling rejuvenated and ready to get back into the workforce with a clean plate. 
We believe that each person has their own background that brought them here, and through our treatment we want to build and create new support systems that will stay with you throughout your stay and beyond. Aftercare allows you to work full time jobs while also continuing to receive the support and therapies you need to continue on a positive, drug-free path. Your long-term sobriety is our main priority, and we aim to help people get back to their lives and back in the workforce feeling like the best versions of themselves.
California Recovery Center is a trusted drug & alcohol treatment center in Northern California that offers hope & sustainability when seeking recovery.