California Recovery Center
California Inpatient Treatment
At our drug rehab center in California, we offer many different treatment services for those suffering from addiction. Our residential inpatient treatment center in California is here to provide addicts with the treatment they need to make a full recovery.
Understanding the Inpatient Rehab
What Exactly is Residential Inpatient Treatment?
Here at California Recovery Center, we offer residential inpatient treatment, which includes 24-hour continued support for patients living in our facility. Individuals entering this level of care have been alcohol/drug-free for an extended period of time and will not need to undergo drug detox in Northern California, but they will stay at our facility and work with our trained staff to get the help they need. Our residential drug rehab in California offers a comfortable, home-like setting where each patient works with a specialist to create a structured treatment plan that is most suited for their specific situation. We offer varying forms of therapy, peer recovery coaches, individualized assessments and more.
Looking to speak to someone right now?
Get the Help You Need Right Now
Choosing the Right treatment
Inpatient vs Outpatient: Which is Right for Me?
There are many distinct differences between inpatient and outpatient rehab, and depending on a number of factors, patients need to assess which option is right for them. Inpatient rehab is also called residential rehab because patients live at the facility and have full access to 24-hour dedicated care. Inpatient rehab is more effective for patients who are still struggling with an addiction to drugs or alcohol as well as for patients suffering from mental health problems who may need more hands-on care. Living at the facility forces patients to avoid temptations and outside factors that may trigger the substance abuse while also offering a healthy environment to support recovery. Our outpatient rehab in Sacramento, California still involves daily treatment, however those opting for outpatient rehabilitation do not live in the facility throughout the course of the treatment. People who choose outpatient rehab are able to live home and continue going to work or school, but the level of support may be a little less intensive. Some distinct attributes of inpatient rehabilitation include that the patient stays in the facilities full time, there is a higher rate of success for recovery, it can be more expensive, it disrupts a person's daily life, there is 24-hour medical and emotional support, it is designed to treat serious addictions and there are no distractions from daily life. Outpatient rehab allows patients to stay at home and receive treatment during the day, there is more flexibility and it may be more affordable, however there is a lower rate of success for recovery. When deciding between inpatient treatment and outpatient rehab one must truly evaluate how serious their addiction is and choose the option that makes most sense for them and their livelihood moving forward. If the addiction is less severe and the outside factors of everyday life are not causing harm, it may make sense to opt for outpatient rehab. If the addiction is more severe or there are outside factors that may be contributing to the addiction, it may make sense to look into a more monitored, intensive level of care and opt for inpatient rehab.
How to Find the BestInpatient Rehab in California
Patients who are looking to recover from a more serious drug or alcohol addiction in California should look for an inpatient treatment facility that offers 24-hour support from licensed professionals who are trained to assist in addiction recovery. Our inpatient rehab center in California provides each patient with individualized care based on the level of addiction they are suffering from, and our residential facility offers a serene, home-like, peaceful environment, which is helpful for those who need a calming atmosphere to really start to understand addiction and work with our team to overcome it. California Recovery Center, an inpatient drug rehab near Sacramento, CA, is the much-needed escape for those suffering from addiction to drugs or alcohol.
Detoxification
Detoxification cleanses the body from toxins brought by long periods of alcohol or substance use. We provide 24/7 support and close monitoring for 5-10 days depending on what our clients are detoxing off of.
Residential Inpatient
Once clients have detoxed from substances, our residential treatment program provides continued 24/7 care where clients are offered individual, group, family, and trauma therapy through an individualized plan.
Aftercare & Alumni
Once a client completes inpatient, the journey is just beginning. CRC Aftercare offers our alumni programming, continued treatment planning, sober living assistance, therapist referrals, and anything needed to sustain recovery.
Luxury addiction treatment in california
Our Innovative Inpatient Drug Rehab in California
Our inpatient drug rehab in California is here to provide 24-hour care for those suffering from drug and alcohol addictions. The recovery services we offer for those seeking residential treatment include individual assessment and counseling, intensive case management, personalized recovery planning and psycho-educational group sessions. Our licensed staff members include master and bachelor-level clinicians, Licensed Vocational Nurses (LVN's), Certified Alcohol and Drug Counselors (CADC's), Emergency Medical Technicians (EMT's), and Registered Alcohol and Drug Technicians (RADT-I). Patients seeking recovery and stability from a long-standing addiction should join us as we help lead each individual on the path to lasting sobriety.
Find Out If Your Insurance Will Cover the Cost of Treatment.
We work with most major insurance carriers.
Quality treatment you deserve
Get Help at Our Premiere Residential Drug Rehab in California
California Recovery Center's inpatient residential treatment program is here to help you successfully recover from your addiction. Our premiere inpatient rehab offers a serene, peaceful environment with Wi-Fi, dining and kitchen areas, a flat screen television in every room, massage chairs in the living room, free parking, private or shared bedrooms and 3 chef-prepared meals a day. Our philosophy here at our drug rehab in Roseville is that all of our residents are unique individuals who have the ability to lead successful and fulfilling lives. Our inpatient alcohol rehab in California caters mostly to adults interested in traveling up north for this level of care. Treatment typically lasts for 30 to 120 days and is administered at our very own Ava House facility in Roseville – a safe and affluent city outside of Sacramento. We offer educational groups, process groups, SUD assessments, biopsychosocial-spiritual assessments, treatment planning, relapse prevention planning, discharge planning, and case management. The therapies that we offer include Cognitive Behavioral Therapy, Dialectical Behavioral Therapy, EMDR, Individual Therapy, Group Therapy, Relapse Prevention, Life Skills Training, Anger Management, Yoga, Mindfulness, Meditation and Art Therapy.

This is an awesome recovery center! The whole staff is good at what they do. There is a lot of personal attention and they try to tailor your program to your needs. The environment was also comfortable. I felt at home. I highly recommend this place for anyone who is thinking about getting help.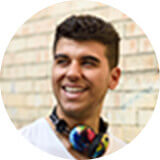 "Outstanding team of professionals, In depth counseling and support. Highly recommended!"
There are lots and lots of treatment centers out there but what sets CRC apart are the people. From the therapists, recovery specialists, chef, nurses all the way up to the CEO is what's sets CRC apart. Everyone at CRC truly cares and puts the clients well being first above all else. You can have a great program but with CRC the program is just the beginning!
I've been to a decent amount of rehabs and non come close to the level of care and support as you do here. The amount of clients is a max of 6 which allows for much more personal time with therapist and small group sizes makes it easier learn and ask questions. The food is phenomenal and all the staff genuinely care. I've been here almost 2 months and I don't want to leave. I am honestly learning to heal and love myself. Would give more stars if I could.
A New Approach to addiction treatment
Don't Wait Another Day & Get Help Now at Our California Treatment Center
Our boutique, residential rehab treatment center in California is here to offer individualized care to those suffering from addiction. We value our cultivated community of staff members and our beliefs are that our legacy inspires both the young and the seasoned to do good for our communities and our planet alike. Please join us at our addiction treatment center in Northern California if you are suffering from an addiction that requires inpatient detox and inpatient residential detox. We offer private and shared rooms with TVs. Our established professional therapists will work with you to better yourself as you seek to overcome an addiction and work your way to a full recovery and a sober, fulfilled future.
California Recovery Center is a trusted drug & alcohol treatment center in Northern California that offers hope & sustainability when seeking recovery.