California Recovery Center
California Recovery Center is a licensed alcohol and drug treatment provider in Northern California. We base our philosophy on the belief that all our residents are unique individuals who hold the ability to lead successful, fulfilling lives.
Understanding Substance Abuse in the Bay area
Introduction to Addiction in the Bay Area
The Bay Area is known for its Victorian homes, cable cars, Silicon Valley, and of course the Golden Gate Bridge. Unfortunately, the Bay Area is also known for its residents having serious addictions to opioids and other substances. Addiction affects over 20 million Americans every year from cities all across the country. Sacramento, along with all rural areas of Northern California, have been most affected by the opioid crisis. The overbearing homeless population coupled with the abuse of opioids by tech entrepreneurs in Silicon Valley are both contributing factors to the opioid crisis in San Francisco. As addiction numbers continue to be one of the worst in the country, it is important for the cities to crack down on drug enforcement policies to help keep citizens safe from potential hospital visits and overdoses. Addiction is a complex condition characterized by a compulsive abuse of substances despite the harmful side effects these substances may cause.
Fortunately, addiction can be treated, and California Recovery Center can help. Our drug rehab in the Bay Area offers individualized treatment programs that include detoxification, one-on-one and group therapies, aftercare, and more. If you are suffering from drug or alcohol addiction in the Bay Area, California Recovery Center has a dedicated staff of medical professionals who are there to help treat each person's addiction individually.  
Looking to speak to someone right now?
Get the Help You Need Right Now
Substance Abuse in Northern California
Statistics of Addiction in the
Bay Area
According to the National Survey on Drug Use and Health, there is an annual average of 782,000 people, ages 12 or older, that have used any illicit drug in the Bay Area. This is about 21.9 percent of the population, which is much higher than the average rates in the state of California and the nation as a whole. The rate of nonmedical use of prescription-type pain killers was 5.6 percent, which is similar to the rates for the state of California as well as the nation. 
The Bay Area has leniency toward drug use that leads people to believe there is a codependency between the city and those abusing drugs. This is why it is extremely important that the people in this area have resources available to help with overcoming their addiction problems. California Recovery Center recognizes that addiction is a very real issue for a lot of people in the Bay Area, and that is why we offer around-the-clock care to all clients who come for treatment at our center.
Drug abuse saturating the Bay Area is a major issue, however, the situation can be controlled as long as people have the resources to help them through their issues and show them the path to a sober, addiction-free life. California Recovery Center has a dedicated staff that is ready to help any and all suffering from substance use disorder in the Bay Area.
Know what you need and deserve
What to Look for in a Bay Area Rehab Center
The Bay Area is a very populous, exciting city filled with incredible opportunities for people to lead thriving and fulfilling lives. If you are experiencing a difficult time and find yourself suffering from addiction, you are most definitely not alone. When looking for a rehab to set you back on course, our Northern California rehab center offers certain care options that are important for anyone to look out for when trying to find a rehab for drugs in the Bay Area. 
When looking for a place to recover from addiction, it is very important to find a treatment center that focuses on an individualistic approach to treatment. A specific treatment or therapy that helps one person may not necessarily work for another person, therefore it is important that you are able to receive treatment from a place that is able to connect with you and how you specifically can recover from your addiction. You come from different backgrounds and experiences as the other people who will be getting treated at our facility, and therefore California Recovery Center stresses the importance of having an individual approach to treatment.     
Next, it is really important to find a facility where you feel safe and secure with the detox process. Detoxification is when you rid your body of the toxins that have been building up over years of drug abuse, and this is done by eliminating that substance altogether. This process is different for every person, and the side effects, otherwise known as withdrawal symptoms, vary as well. This is why it is important to go to a place that will have 24-hour care. We also work with you to help mitigate the withdrawal symptoms so we can do our best to make you feel comfortable throughout this process.  
Our residential drug and alcohol rehab in the Bay Area also stresses the importance of aftercare. Rehab does not end when you leave our facility as recovery is a lifelong process. We understand that entering into the real world is a difficult transition, and in order to prevent relapse, we make sure that you are set with group therapies, alumni associations, sponsors, and more.
California Recovery Center is here to help you from the onset of your rehabilitation until the very end. We want to ensure that we are able to treat our clients for the long-term, and therefore the above checklist is something that you should look for when choosing your rehab.
Detoxification
Detoxification cleanses the body from toxins brought by long periods of alcohol or substance use. We provide 24/7 support and close monitoring for 5-10 days depending on what our clients are detoxing off of.
Residential Inpatient
Once clients have detoxed from substances, our residential treatment program provides continued 24/7 care where clients are offered individual, group, family, and trauma therapy through an individualized plan.
Aftercare & Alumni
Once a client completes inpatient, the journey is just beginning. CRC Aftercare offers our alumni programming, continued treatment planning, sober living assistance, therapist referrals, and anything needed to sustain recovery.
Luxury addiction treatment in california
How California Recovery Center is Different
Our boutique, residential inpatient treatment center in California is here to offer individualized care to those suffering from addiction. We value our cultivated community of staff members and our beliefs are that our legacy inspires both the young and the seasoned to do good for our communities and our planet alike. California Recovery Center is Northern California's first boutique treatment provider for professionals, first responders, and veterans. Our center does not discriminate based on race, ethnicity, creed, gender, gender expression, age, origin, disabilities, marital status, sexual orientation or military status. We are accepting of any and all people who want to better themselves under our care. At our addiction treatment center in California, patients experience a 2:1 staff to client ratio to ensure that each person is met with individualized care and attention.
Find Out If Your Insurance Will Cover the Cost of Treatment.
We work with most major insurance carriers.
"There are lots and lots of treatment centers out there but what sets CRC apart are the people. From the therapists, recovery specialists, chef, nurses all the way up to the CEO is what's sets CRC apart. Everyone at CRC truly cares and puts the clients well being first above all else. You can have a great program but with CRC the program is just the beginning!"
"This is an awesome recovery center! The whole staff is good at what they do. There is a lot of personal attention and they try to tailor your program to your needs. The environment was also comfortable. I felt at home. I highly recommend this place for anyone who is thinking about getting help."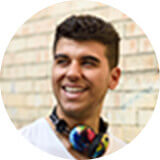 "Outstanding team of professionals, In depth counseling and support. Highly recommended!"
"I've been to a decent amount of rehabs and none come close to the level of care and support as you do here. The amount of clients is a max of 6 which allows for much more personal time with therapist and small group sizes makes it easier learn and ask questions. The food is phenomenal and all the staff genuinely care. I've been here almost 2 months and I don't want to leave. I am honestly learning to heal and love myself. Would give more stars if I could."
A New Approach to addiction treatment
Get Help at Our Alcohol and Drug Rehab in the Bay Area
 Please join us at our addiction treatment center in Northern California if you are suffering from an addiction that requires inpatient detox and inpatient residential detox in California. We offer private and shared rooms with TVs. Our established professional therapists will work with you to better yourself as you seek to overcome an addiction and work your way to a full recovery. 
California Recovery Center is a trusted drug & alcohol treatment center in Northern California that offers hope & sustainability when seeking recovery.