California Recovery Center
California Recovery Center is a licensed alcohol and drug treatment provider in Northern California. We base our philosophy on the belief that all our residents are unique individuals who hold the ability to lead successful, fulfilling lives.
Understanding Drug abuse in Sacramento
Introduction to Addiction in Sacramento
Sacramento is the capital of the state of California and the largest city in Sacramento county. Sacramento is also the cultural and economic core of the Sacramento metropolitan area with the 5th largest population in California. As one of the largest cities in California, the opioid crisis heavily affects this city. There is a large homeless population and a booming workforce in this state capital that contributes to overwhelming numbers of opioid abuse. Addiction is a complex condition that affects individuals all over the world, and Sacramento is most definitely no exception. As addiction numbers in Sacramento continue to be one of the worst in the country, it is important that the city cracks down on drug enforcement policies as a means of keeping people safe.
Addiction is a difficult disease to overcome, however, it is a treatable condition. When you come to terms with admitting you have an addiction, it is important to look for a drug rehab center in Sacramento that will help you rid yourself of your addiction one step at a time with patience, focused care, and individualized attention. California Recovery Center is a drug rehab in Sacramento, California that has a dedicated staff of medical professionals who are there to help treat each person individually.
Looking to speak to someone right now?
Get the Help You Need Right Now
Learn how many people suffer from addiction
Statistics of Addiction in Sacramento
Sacramento, along with all rural areas of Northern California, have been most affected by the opioid crisis. As a state, California has a massive opioid addiction problem, and it has only continued to worsen. In 2014, California lost 4,521 residents to drug addiction, and of these losses, opioids were the leading cause. According to the California Health Care Foundation, in 2016 there were 1,925 opioid-related deaths, and every 45 minutes California hospitals would admit patients suffering from opioid addiction; some of the substances include OxyContin, Vicodin, Percocet, and Heroin. In 2015, there were 619 opioid prescriptions written per 1,000 Sacramento residents.
In order to rectify the opioid crisis in Sacramento, it is important to treat each person suffering from addiction with individualized treatment. At our outpatient treatment center in Sacramento, we offer individualized treatment programs to those who want to get help.
Know what you deserve and need
What to Look for in a Sacramento Rehab Center
Sacramento is a very bustling capital city filled with many opportunities for people to lead successful and fulfilling lives. If you are living in Sacramento and you have substance use disorder, you are not alone. California Recovery Center is a drug and alcohol rehab in Sacramento that can help you overcome your addiction today. There are some important attributes to look for in a rehab center when you are deciding where to go. 
The first thing to look out for is a treatment center that offers the adequate amount of time for you to recover from your addiction. We offer 30-120 day programs for anyone coming to our facilities. We find that it is important to treat each person with their own personalized programs as we understand that everyone is on their own time.
The next thing to look for would be a drug rehab that offers individualized care to each client. Every person has a different experience with addiction and comes from a different background, and therefore it would not make sense that a program would be one size fits all. Our Northern California rehab center stresses the importance of tailored treatment programs that meet each individual's personal needs.
It is also really important to look for a treatment center that offers 24-hour care for their clients, especially throughout the detoxification stage. Detox is when you stop taking the substance that you were abusing, which as a result removes toxins that have been building up in your body due to long-term drug abuse. This can be a very treacherous process because with detox comes withdrawal symptoms, which can lead to pain and bodily harm. This is why it is important to choose a place that will have 24-hour care available to its patients. Our staff at California Recovery Center will work with you to help mitigate the withdrawal symptoms so we can do our best to make you feel comfortable throughout this process.
Last, and arguably most importantly, it is crucial to look for a rehab that offers a clear-cut aftercare plan that its clients can follow once they depart from our rehab. Treatment for an addiction does not end when our clients leave our facility. Aftercare can range anywhere from alumni programs, to one-on-one or group therapy sessions, to sponsorship programs and more. We understand that entering into the real world is a difficult transition, and in order to prevent relapse we make sure that you are set up for success. 
California Recovery Center is a drug rehab center in Sacramento that offers all of the above – individualized care, abundant time to recover properly, 24-hour care, and assistance with aftercare. Our dedicated staff is here to help you recover from your addiction, one step at a time. 
Detoxification
Detoxification cleanses the body from toxins brought by long periods of alcohol or substance use. We provide 24/7 support and close monitoring for 5-10 days depending on what our clients are detoxing off of.
Residential Inpatient
Once clients have detoxed from substances, our residential treatment program provides continued 24/7 care where clients are offered individual, group, family, and trauma therapy through an individualized plan.
Aftercare & Alumni
Once a client completes inpatient, the journey is just beginning. CRC Aftercare offers our alumni programming, continued treatment planning, sober living assistance, therapist referrals, and anything needed to sustain recovery.
Luxury addiction treatment in california
How California Recovery Center is Different
California Recovery Center is a residential treatment center in Roseville that offers help to those suffering from addiction problems. California Recovery Center is Northern California's first boutique treatment provider for professionals, first responders and veterans. Our rehab center in Sacramento does not discriminate based on race, ethnicity, gender, creed, gender expression, age, origin, disability status, marital status, sexual orientation or military status. Some of the therapies we offer include Cognitive Behavioral Therapy, Dialectical Behavioral Therapy, Individual Therapy, Group Therapy, Relapse Prevention, Life Skills training, Anger Management, Yoga, Mindfulness, Meditation and Art Therapy.
Find Out If Your Insurance Will Cover the Cost of Treatment.
We work with most major insurance carriers.
"I've been to a decent amount of rehabs and none come close to the level of care and support as you do here. The amount of clients is a max of 6 which allows for much more personal time with therapist and small group sizes makes it easier learn and ask questions. The food is phenomenal and all the staff genuinely care. I've been here almost 2 months and I don't want to leave. I am honestly learning to heal and love myself. Would give more stars if I could."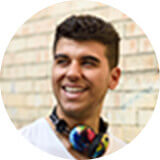 "Outstanding team of professionals, In depth counseling and support. Highly recommended!"
"There are lots and lots of treatment centers out there but what sets CRC apart are the people. From the therapists, recovery specialists, chef, nurses all the way up to the CEO is what's sets CRC apart. Everyone at CRC truly cares and puts the clients well being first above all else. You can have a great program but with CRC the program is just the beginning!"
"This is an awesome recovery center! The whole staff is good at what they do. There is a lot of personal attention and they try to tailor your program to your needs. The environment was also comfortable. I felt at home. I highly recommend this place for anyone who is thinking about getting help."
A New Approach to addiction treatment
Get Help at Our Drug Rehab in Sacramento
Sacramento is one of the leading cities in California that is suffering from the opioid crisis. Although the drug addiction problem continues to persist in the California state capital, there are measures that can be taken to recover from an addiction problem. California Recovery Center is a boutique residential treatment center available for those suffering from alcohol and drug abuse in Sacramento, and our dedicated staff is here to help you work through the recovery process every step of the way. Please join us today at our drug rehab in Sacramento, California if you are looking for help recovering from an addiction. We will help you throughout the recovery process and onward so we can make sure you are set up to lead a successful, happy and fulfilling addiction-free life. 
California Recovery Center is a trusted drug & alcohol treatment center in Northern California that offers hope & sustainability when seeking recovery.