California Recovery Center
intensive outpatient program
California Recovery Center offers intensive outpatient programs (IOPs) as one of our care options for our patients. Our IOPs are established and managed by our healthcare professionals at our Roseville, California drug and alcohol recovery center.  
Understanding the intensive outpatient program
What is an Intensive Outpatient Program?
An Intensive Outpatient Program (IOP) is a form of alcohol and drug recovery that doesn't require patients to remain in the detox facility for the extent of their treatment. Depending on the type of program, patients may be required to attend group or therapy sessions onsite for 3-5 days a week. However, some programs allow the patient to remain completely remote through virtual therapy sessions. California Recovery Center is ready to help guide you through your outpatient program.
Looking to speak to someone right now?
Get the Help You Need Right Now
access to outpatient program
Who can Access Outpatient Programs?
While anyone is welcome to access outpatient service at California Recovery Center, we strongly recommend them for the following individuals:
Those with mild to moderate addiction issues
Those who do not need a monitored detox program
Working professionals who need flexibility for their schedule
Caregivers who need to remain at home
People with a strong support network at home
Changing the Way We Treat Addiction
California Recovery Center is here to help individuals live an alcohol and drug-free life through personalized, non-medical treatment. We work together to remove the stigma and motivate toward positive change. We believe you hold the key to your recovery and can unlock that today.
Detoxification
Detoxification cleanses the body from toxins brought by long periods of alcohol or substance use. We provide 24/7 support and close monitoring for 5-10 days depending on what our clients are detoxing off of.
Residential Inpatient
Once clients have detoxed from substances, our residential treatment program provides continued 24/7 care where clients are offered individual, group, family, and trauma therapy through an individualized plan.
Aftercare & Alumni
Once a client completes inpatient, the journey is just beginning. CRC Aftercare offers our alumni programming, continued treatment planning, sober living assistance, therapist referrals, and anything needed to sustain recovery.
Luxury addiction treatment in california
Drug & Alcohol Detox Program in California
At California Recovery Center we offer residential withdrawal or detoxification treatment at our Ava House facility in Roseville, California. Our detox center in Sacramento has a staff of medical professionals who closely monitor and support each patient as they undergo detoxification at our inpatient rehab in California. The recovery services for this level of care include assessments and screenings, 20 hours minimum of group therapy sessions, individual therapy sessions and family counseling sessions as needed. Healing from an addiction at our residential facilities allows each person to have the care and oversight they need to make a full recovery. 
Find Out If Your Insurance Will Cover the Cost of Treatment.
We work with most major insurance carriers.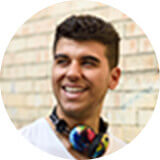 "Outstanding team of professionals, In depth counseling and support. Highly recommended!"
There are lots and lots of treatment centers out there but what sets CRC apart are the people. From the therapists, recovery specialists, chef, nurses all the way up to the CEO is what's sets CRC apart. Everyone at CRC truly cares and puts the clients well being first above all else. You can have a great program but with CRC the program is just the beginning!
This is an awesome recovery center! The whole staff is good at what they do. There is a lot of personal attention and they try to tailor your program to your needs. The environment was also comfortable. I felt at home. I highly recommend this place for anyone who is thinking about getting help.
I've been to a decent amount of rehabs and non come close to the level of care and support as you do here. The amount of clients is a max of 6 which allows for much more personal time with therapist and small group sizes makes it easier learn and ask questions. The food is phenomenal and all the staff genuinely care. I've been here almost 2 months and I don't want to leave. I am honestly learning to heal and love myself. Would give more stars if I could.
A New Approach to addiction treatment
Begin Healing Today at the California Recovery Center in Sacramento
At California Recovery Center, we believe that your personal stay and circumstances are unique to you, and we will work with you in implementing the treatment plan developed upon your admission to our facility. Begin healing with us today with our trained staff of Master and Bachelor-Level Clinicians, Licensed Vocational Nurses (LVN's), Certified Alcohol and Drug Counselors (CADC's), Emergency Medical Technicians (EMT's), and Registered Alcohol and Drug Technicians (RADT's). Our trained staff is available 24/7 to support you during this crucial stage of recovery.
We offer personalized care to patients suffering from addiction to drugs or alcohol. It is made easier by our incredible, dedicated staff members who are here every step of the way to help each patient through their personal healing journey. Begin healing with us today at California Recovery Center, our Northern California drug rehab. 
Your call can make a difference
If you or a loved one struggles with addiction, it is vital to seek treatment. California Recovery Center is available to help you day and night.