California Recovery Center
California Recovery Center is a top-rated alcohol and drug rehab center in Northern California. We are a unique treatment center because our clients do not have to put their life on pause if they don't want to. Continue to work while re-starting your life.
Understanding Substance Abuse in san mateo
Introduction to Addiction in
San Mateo
San Mateo, a city in Northern California, is about 20 miles south of San Francisco and 31 miles northwest of San Jose. Substance use disorder and addiction to opioids in the county affect many areas, particularly around the San Francisco Bay Area. San Mateo and other counties within the region have been putting in a significant effort to mitigate the drug and alcohol addiction problems that continue to exist. According to the San Mateo County Health Department, in 2018 there were 40 deaths related to opioids, 119 people visiting emergency rooms, and 46 people hospitalized from an opioid overdose. The county has a lower number of opioid prescriptions written than other areas of the state, but there is still an issue when it comes to addiction in San Mateo.
Due to the rise of this crisis, there are many options for people suffering from addiction problems in the San Mateo area. Anyone suffering from addiction needs to first recognize that they have a problem. From there, our drug and alcohol rehab center in San Mateo, California will be here to help each person achieve lasting, meaningful and life-long sobriety.
Looking to speak to someone right now?
Get the Help You Need Right Now
Substance Abuse in Northern California
California Recovery Center is a boutique rehab center in Northern California that offers individualized care to those suffering from addictions to any substance. We deeply value our community of dedicated staff members who truly care about the well-being of each of our patients, and we believe that every person needs individualized care. Our rehab center near San Mateo is Northern California's first boutique rehab provider for first responders and veterans. We are inclusive of every race, ethnicity, creed, gender, gender expression, age, origin, disability, sexual orientation, and military status. We believe in offering everyone an equal level of care. We believe that recovery from addiction requires time and attention, and we believe that success is often built on creating new support systems. We built our center on the foundation that our treatment program is here to offer each individual and their families throughout every stage of treatment and beyond.
Know what you need and deserve
What to Look for in a San Mateo Rehab Center
When looking for a place to recover from an addiction, it is important to find a place that offers various different treatment programs that are tailored to each person's individual needs. Anyone suffering from an addiction experiences their own personal journey with addiction, and no two stories are ever the same. That is why it is important to seek out a rehab center that has an individualistic approach to treatment.  
At our inpatient and outpatient rehab in Sacramento, we offer personalized services to anyone who may be suffering in the San Mateo area. First and foremost, it is important to go somewhere that will help you safely undergo detoxification. A detox program is required to help rid the body of the addictive substance as well as any toxins that may have built up in the body due to long-term substance abuse. This process can be extremely difficult and painful, however, having around-the-clock care and hands-on supervision throughout this process will help to mitigate any withdrawal symptoms that may arise during this time. Our caring staff provides 24-hour care to help each client work through their detox safely. 
When looking for a rehab center in San Mateo, it is also important that the rehab offers residential inpatient and outpatient treatment programs. Residential treatment programs help those suffering from addiction through the inclusion of intensive in-house therapeutic treatment over a specific period of time. Through wellness education and a variety of therapeutic methods, professionals are better able to help each person understand the root of their addiction. Our addiction rehab center in San Mateo offers various therapeutic treatments combined with meditation and mindfulness to help our patients truly come to a place of peace.
Lastly, rehab does not end when you leave our facility. It is very important to find a place that will not only help you while you're in the facility, but that will also be there for you after treatment and beyond. Aftercare is a necessary aspect of treatment that will help each client continue with their sobriety after leaving the rehab facility. Our goal at California Recovery Center is to help each client achieve life-long sobriety, and therefore we find it important that you continue to receive help beyond our doors.
Detoxification
Detoxification cleanses the body from toxins brought by long periods of alcohol or substance use. We provide 24/7 support and close monitoring for 5-10 days depending on what our clients are detoxing off of.
Residential Inpatient
Once clients have detoxed from substances, our residential treatment program provides continued 24/7 care where clients are offered individual, group, family, and trauma therapy through an individualized plan.
Aftercare & Alumni
Once a client completes inpatient, the journey is just beginning. CRC Aftercare offers our alumni programming, continued treatment planning, sober living assistance, therapist referrals, and anything needed to sustain recovery.
addiction treatment in california
Get Help at Our Alcohol and Drug Rehab in the Bay Area
Please join us at our addiction treatment center in Northern California if you are suffering from an addiction that requires inpatient detox and inpatient residential detox. We offer private and shared rooms with TVs. Our established professional therapists will work with you to better yourself as you seek to overcome an addiction and work your way to a full recovery. 
Find Out If Your Insurance Will Cover the Cost of Treatment.
We work with most major insurance carriers.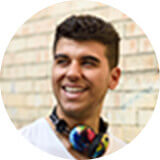 "Outstanding team of professionals, in-depth counseling, and support. Highly recommend!"
California Recovery Center is a trusted drug & alcohol treatment center in Northern California that offers hope & sustainability when seeking recovery.